Phillips Colon Health is an-natural probiotic supplement designed to support a healthy colon.* While there are many probiotic products in the market, not all probiotics do the same things as others do. Phillips Colon Health is unique based on the particular probiotic strains being used. This probiotic supplement product brings the bacterium species of Lactobacillus and Bifidobacterium together to bring a complete digestive solution to normal episodes of constipation or diarrhea.
Phillips Colon Health Probiotic Caps was designed to help you:
Occasional constipation, diarrhea, and gas and bloating*
Support overall digestive health*
Support a healthy immune system*
Other beneficial features include:
One capsule per day
Multi-strain probiotic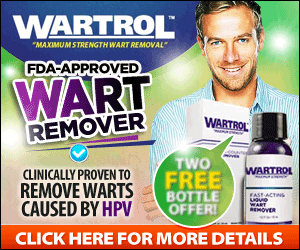 Phillips Colon Health Probiotic Caps Ingredients
Each capsule of Phillips Colon Health probiotic contains 1.5 billion CFUs and contains 3 multi-strain probiotics known as L. Gasseri, B. Bifidum, and B. Longum. Each probiotic strain used has an important role for complete digestive balance.*
Although, the ingredients are a surefire way to help replenish the good bacteria in your colon as a maintenance probiotic; if necessary, there are other probiotic product choices with a higher amount of CFUs if your doctor recommends it.
Lactobacillus Gasseri (KS-13) – Supports absorption of nutrients and digestion of lactose sugar.*
Bifidobacterium Bifidum (G9-1) – Helps against intestinal disturbances.*
Bifidobacterium Longum (MM-2) – Supports digestive and immune health.* Helps defend against digestive upsets.*
Other Ingredients - Potato Starch, Gelatin, Silicon Dioxide.
Please visit Phillips Colon Health Probiotic Caps ingredients for the latest information.
Recommended Dosage
Adults and Children 3 years of age and older - Take one capsule daily with a meal. Children under 3 - Consult a doctor.

Where Can I Buy Phillips Colon Health Probiotic Caps?
We encourage our visitors to visit PhillipsRelief.com for coupons as you may be able to save a few bucks. You can also purchase Phillips Colon Health Probiotic by visiting your local store or pharmacy. The below online stores may offer free shipping. If you have time and don't need the product right away you may be able to find a good deal online.
Under Section 5 of DSHEA, the content material within this article or webpage is for consumer and educational purposes only.