Nutraelle DigestiveCare is the best probiotic supplement available in the market today. If you're looking for a solution to help you balance your digestive system*; then you should consider Nutraelle DigestiveCare as your ultimate choice when it comes to probiotic supplements. There are many great probiotic supplements in the market today, but what makes this product different from every other product is the simple, but effective ingredients that covers your entire digestive system.*
Nutraelle DigestiveCare was designed to help you:
Relieve digestive discomfort*
Maintain and replenish intestinal flora*
Improve symptoms associated with occasional constipation*
Supports your body's natural defenses*
Other beneficial features include:
Once-A-Day capsule
No refrigeration required
Includes Prebiotics
Vegetable capsule only - convenient for vegetarians
Perfect for those who are lactose intolerant - no milk byproducts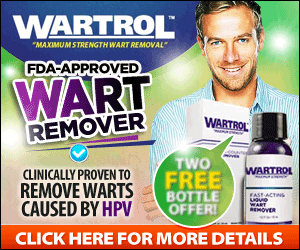 Nutraelle DigestiveCare Ingredients
Each capsule of Nutraelle DigestiveCare contains 10 Billion CFUs or Colony Forming Units. In addition, Nutraelle DigestiveCare also contains prebiotics.
Lactobacillus Acidophilus (5 Billion CFUs) – A popular and very well known probiotic is predominantly found in the large intestine (colon) and small intestine. This particular probiotic helps produce natural antibiotics, absorb nutrients and break down proteins and fats.* L. acidophilus can also help improve occasional digestive discomforts like diarrhea and constipation.*
Bifidobacterium Bifidum (5 Billion CFUs) – Equally important, Bifidobacterium Bifidum plays an important role alongside L. Acidophilus. Unlike other probiotic bacteria, B. Bifidum is predominantly found in the colon and can help reestablish probiotic in this region. Bifidum can help alleviate occasional symptoms of diarrhea, constipation, and other discomforts related to your digestive system.
Inulin Powder (Chicory Root) – Prebiotics are an essential and an important ingredient for any probiotic product to have. Inulin, which is known as a prebiotic, helps the probiotic bacteria to grow and colonize inside your digestive tract. In essence, prebiotics serve as a food source to your probiotic bacteria.
Other Ingredients – Cellulose Capsule, Vegetable Magnesium Stearate.
Does not contain: Milk, egg, fish, crustacean shellfish, tree nuts, wheat, peanuts, soybeans, chromium iron, turkish rhubarb, senna, and cascara.
Please visit Nutraelle DigestiveCare ingredients for the latest information.
Recommended Dosage
As a dietary supplement, take one capsule daily preferably with a meal.

Where Can I Buy Nutraelle DigestiveCare
Before you buy, let's take a look down below for pricing and special promotions. One thing we can say about Nutraelle DigestiveCare brand is the offering of great packages at an affordable price.
Below are the special packages:
6 Month Supply (Buy 4 Get 2 Free includes Free Shipping) - $159.95
3 Month Supply (15% Savings already included as part of the price) - $99.95
1 Month Supply - $39.95
For more information on the above packages, please visit Nutraelle.com.
You can also purchase Nutraelle DigestiveCare via other online stores:
Under Section 5 of DSHEA, the content material within this article or webpage is for consumer and educational purposes only.