Probiotics or good bacteria are well-known to help maintain your digestive health.* Culturelle probiotic supplement is no stranger and offers a unique solution to those who are looking for a good probiotic to help maintain their natural balance.* Culturelle has been a main benefactor in different studies and has shown to be quite resilient to its "sticky" properties of attaching itself to your GI tract while surviving the stomach acids. Probiotics in general are quite good in attaching and surviving inside the GI tract.
Culturelle was designed to help you:
Restore the natural balance of good bacteria in your digestive tract*
Help reduce digestive upset*
Help with occasional diarrhea*
Help with gas and bloating*
Supports your immune system*
Other beneficial features include:
Once daily capsule
Dairy free
Uses the exclusive bacterium – Lactobacillus GG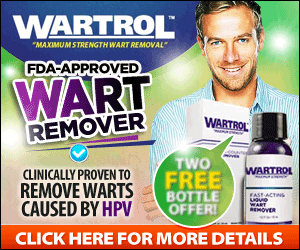 Culturelle Probiotic Ingredients
The ingredients for Culturelle are simple and feature only a single probiotic strain known as Lactobacillus GG while the second ingredient is Inulin which is derived from Chicory Root. Inulin which is also known as a "prebiotic," helps the probiotic bacteria to grow and colonize inside your digestive system.
Many probiotic products in the market today use a vegetable capsule instead of gelatin. We're not entirely sure why the makers of Culturelle, Amerifit, would choose a gelatin capsule. Research has shown that gelatin capsules have higher moisture content then vegetable capsules.
The manufacturing processes of probiotic bacteria usually deal with dry freezing bacteria. Moisture can activate the bacteria resulting in low survivability once the good bacteria wakes up. Although, Culturelle claims their packaging is double-foiled for protection.
Lactobacillus GG – 10 Billion colony forming units
Inulin – 245 mg
Other Ingredients – Gelatin (capsule).
Please visit Culturelle Probiotic ingredients for the latest information.
Recommended Dosage
Suggested Use for Adults:
For Digestive Health, take one (1) capsule per day until discomfort subsides, or as directed by a medical professional. Continued use is suggested.
When Traveling, take one (1) capsule twice daily throughout the trip. Best results if started two to three days prior to traveling.
For Children of All Ages: Take one (1) capsule daily. Capsule may be opened and mixed into cool drink or food. Do not add to warm or hot foods or beverages. Consults your medical professional for more information.

Where Can I Buy Culturelle Probiotic?
If you visit Culturelle.com, you may be able to score a few coupons. They currently have a $3.00 coupon if you "Tell A Friend". All you need to do is enter your first and last name along with your email address and your friend's email address. You can enter up to a total of 3 friends along with a personalized message so your friends know who you are.
In addition, you can also receive a $1.00 coupon if you provide personal information.
If you feel you're not getting a good deal by visiting Culturelle's official website, you may have better luck down below:
Under Section 5 of DSHEA, the content material within this article or webpage is for consumer and educational purposes only.