Align probiotic supplement has been around for a very long time and is a popular recommended choice by gastroenterologists per a 2010 survey - Wolters Kluwer. Align is a basic maintenance probiotic supplement with 1 Billion CFUs of Bifidobacterium Infantis 35624 and trademarked under the name Bifantis®.
Align does not contain prebiotics as other probiotic supplements in the market do. Prebiotics help probiotic bacteria to grow and colonize inside your digestive system. We recommend you take Align if you know a higher count of CFUs may be a little strong for you.
Align probiotic supplement was designed to help you with:
Helps build and maintain a healthy digestive system*
Restores your natural digestive balance*
Protects against occasional digestive upsets*
Other beneficial features include:
Once-a-day capsule
Bifidobacterium Infantis 35624 has been the subject of numerous clinical studies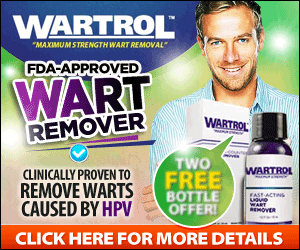 Align Probiotic Ingredients
Each capsule contains 1 Billion CFUs of Bifidobacterium Infantis 35624 and is considered a standard once a day maintenance probiotic.
Bifidobacterium Infantis 35624 (Bifantis ®) – 1 Billion colony forming units
Other ingredients - Microcrystalline Cellulose (for even dispersal of cultures), Hypromellose (Vegetarian Capsule Shell), Sugar, Magnesium Stearate (For even dispersal of cultures), Milk Protein (Lactis Proteinum) (does not contain lactose, soy and gluten), Titanium Dioxide, Sodium Citrate Dihydrate, Propyl Gallate (anti-oxidant stabilizer), FD&C Blue 1 (CI 42090), Riboflavin (Vitamin B2) (colorant).
Please visit Align Probiotic ingredients for the latest information.
Recommended Dosage
Take one capsule per day.

Where Can I Buy Align Probiotic?
Align probiotic supplement is easily accessible and you can rest assured you'll find it at stores like Walmart, CVS, or Walgreens. We tried looking for other promotions that offer more for your money, but we didn't find anything. Your best bet is to do a little comparison shopping and see what the best deal is.
We searched the internet and found the following prices. You may also want to check your local Sunday newspaper as well. You may get lucky and find a coupon for Align probiotic.
Under Section 5 of DSHEA, the content material within this article or webpage is for consumer and educational purposes only.